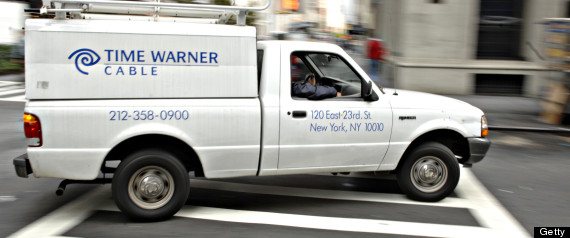 Interesting data from Cable Company Time Warner (CNN, TNT, Cartoon Network, TBS) in the US for Q4 2014 just out, giving it a not too optimistic view for 2015.
They're really suffering from the decline in traditional TV viewing as viewers switch to other devices and how that's starting to affect advertising spends.
Netflix, Amazon, Hulu are starting to make inroads both into audiences and therefore, into Ad dollars.
Time Warner Revenues were down in the last quarter meaning an uplift of only +3% for the year. But it's revenue is 27.4 Billion usd so that's still very strong. Operating profit was down nearly -6% on the year.
21st Century Fox has also reduced advertising expectations because of the slow advertising TV market and Nielsen reported live TV viewing down nearly 13% and Ad spends are down reflecting that.
Time Warner are now focused on bundling more their digital assets with traditional TV buys and have recognised the shift.
It's the first full and clear indication that TV audiences decline and as they do, so will advertising income. Nothing surer.
Advertising money chases audiences as sure as night follows day. And when audiences shift, so too will advertising spends - just surprising that it has taken so long.