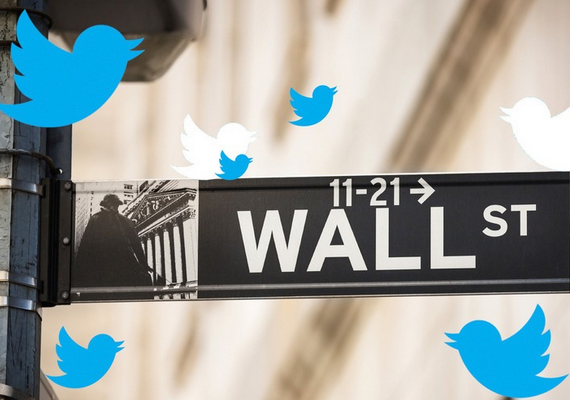 The Twitter IPO starts on NYSE today.
Trading will take place starting at 26 us Dollars a share which is at the top end. But as predicted, it's being talked up and up to allow early investors turn a profit. One spread betting company IG, today in The Guardian, are predicting a +70% rise to 43 usd......
In the words of Mandy Rice Davies, well they would, wouldn't they.
Everybody is bullish so a gain is the most likely outcome here today.
It will be the 3rd largest IPO this year but the average one day rise (or 'pop') this year is +17%.
So there's a play on the day but after that....remember Facebook.
There's a lot of bulls out there looking for a quick gain.
UPDATE NOVEMBER 7th - Early trading, shares to go to high of 50 Dollars, drop back to circa 45 Dollars. Huge gains on the day circa +75%. IG were right)