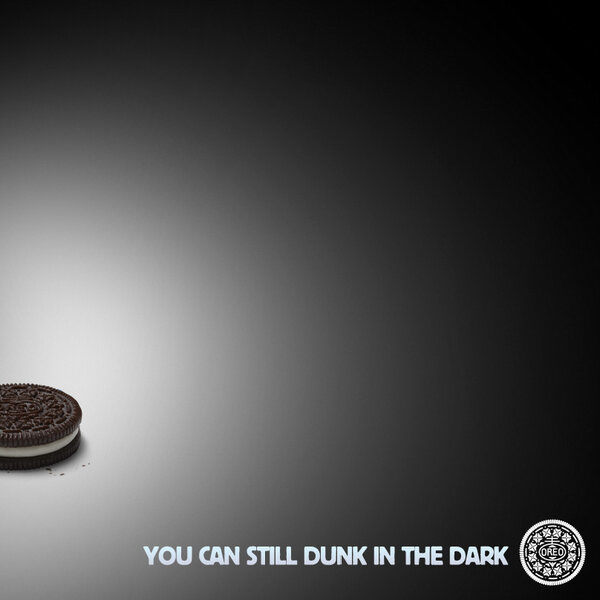 Full marks to Mashable too, out quick with a great story about brands who capitalised on Superbowl Social Media without paying for the expensive commercials. And great too, because it showed brands who were literally, thinking on their feet.
You may (or may not) have been watching The Superbowl, as I was, and as it entered the third quarter, a blackout/power cut ensued. The game stopped and the stadium went into darkness. Out then popped the top Ad for Oreo on Social Media, 4 minutes after the blackout - "No power? No problem.You can still dunk in the dark". Super. And I've no idea how they got it ready so quickly.
Next up was Tide with this...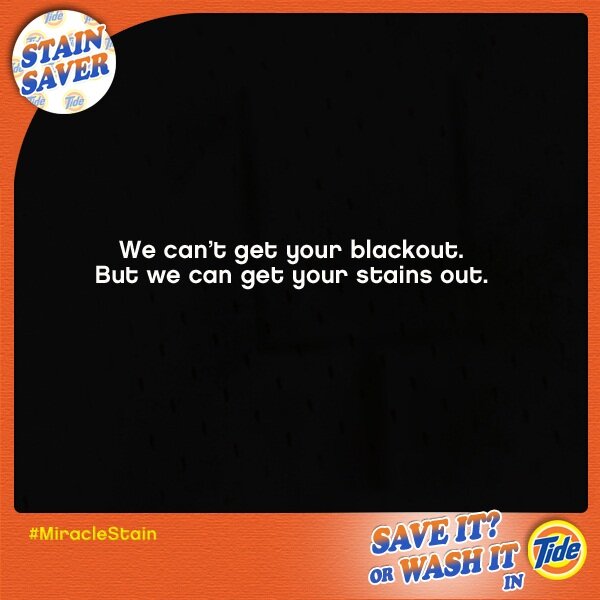 And then Jim Beam who have a brand called 'Black'.....
Other brands got in too. Calvin Klein with a video of a fairly hunky man doing press ups under the headline, "Since the lights are still out..."
PBS, the Broadcaster, (the excellent broadcaster), tweeted that viewers shouldn't worry because they had 'Downton Abbey' on instead.
Walgreens tweeted that they had candles for sale.
And Audi said they were going to send some of their LED lights to the stadium.
They were also bidding immediately (especially brands like Bud Light) for Adwords 'power outage' and 'blackout'. How brilliant that is.
Fairly great that Agencies and their Clients were that alert to capitalising on something that they couldn't have predicted. Pretty smart thinking. And good energy.
It was a touch-and-go game at the end with Baltimore's Ravens winning what has become a really fabulous spectacle.
A magnificent night in New Orleans.